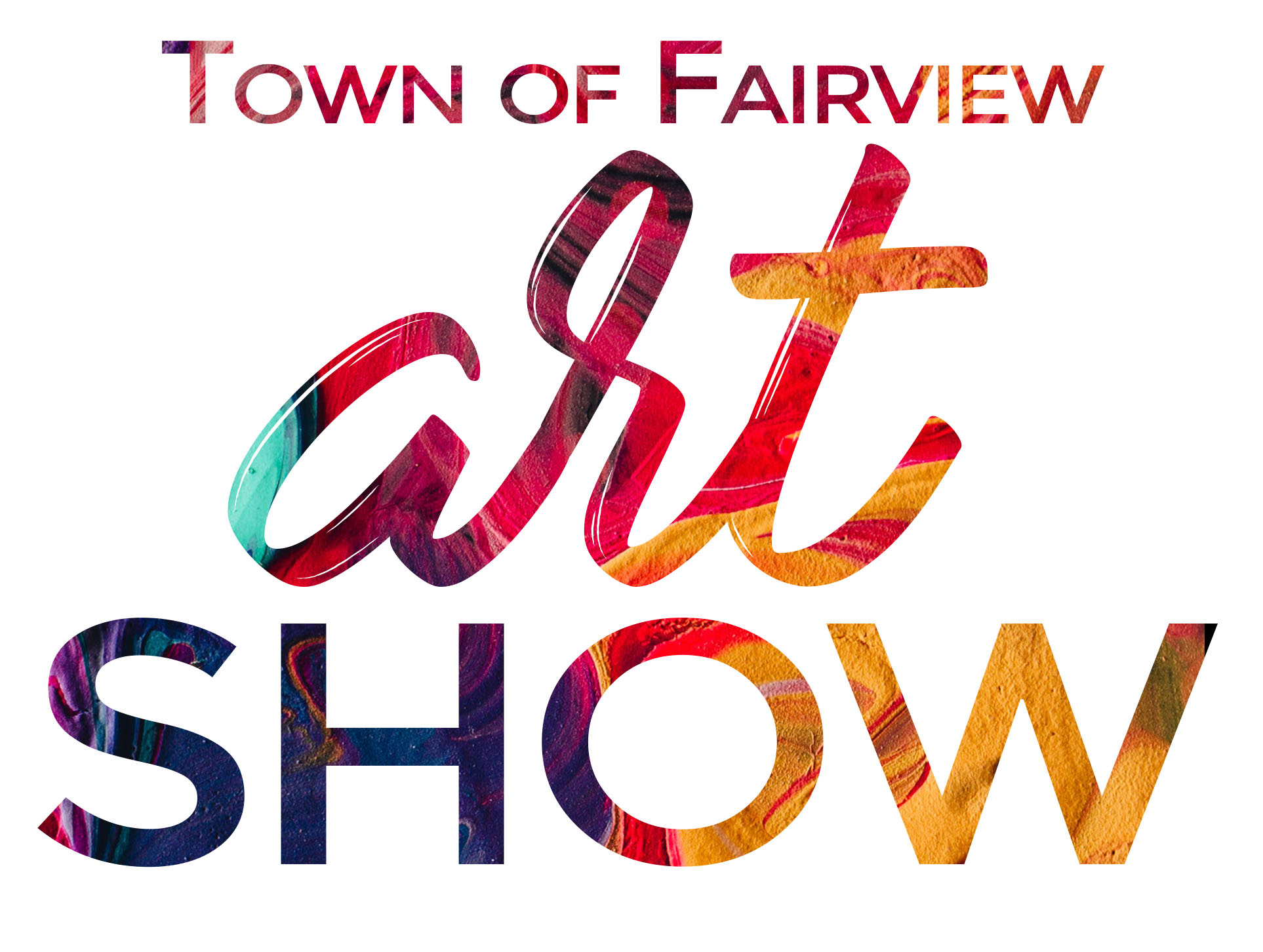 The 2018 Fairview Art Show will be held April 28 – 29, 2018 in Fairview Town Center. The show will be open for public viewing noon to 4 p.m. both days with an artist reception and award show on Sunday.

Artwork will be judged by a featured juror and will include the following categories: adult artwork, adult photography, student photography and four student artwork divisions (Early Elementary, Intermediate, Middle and High School). The show will feature medals and cash prizes up to $2,000.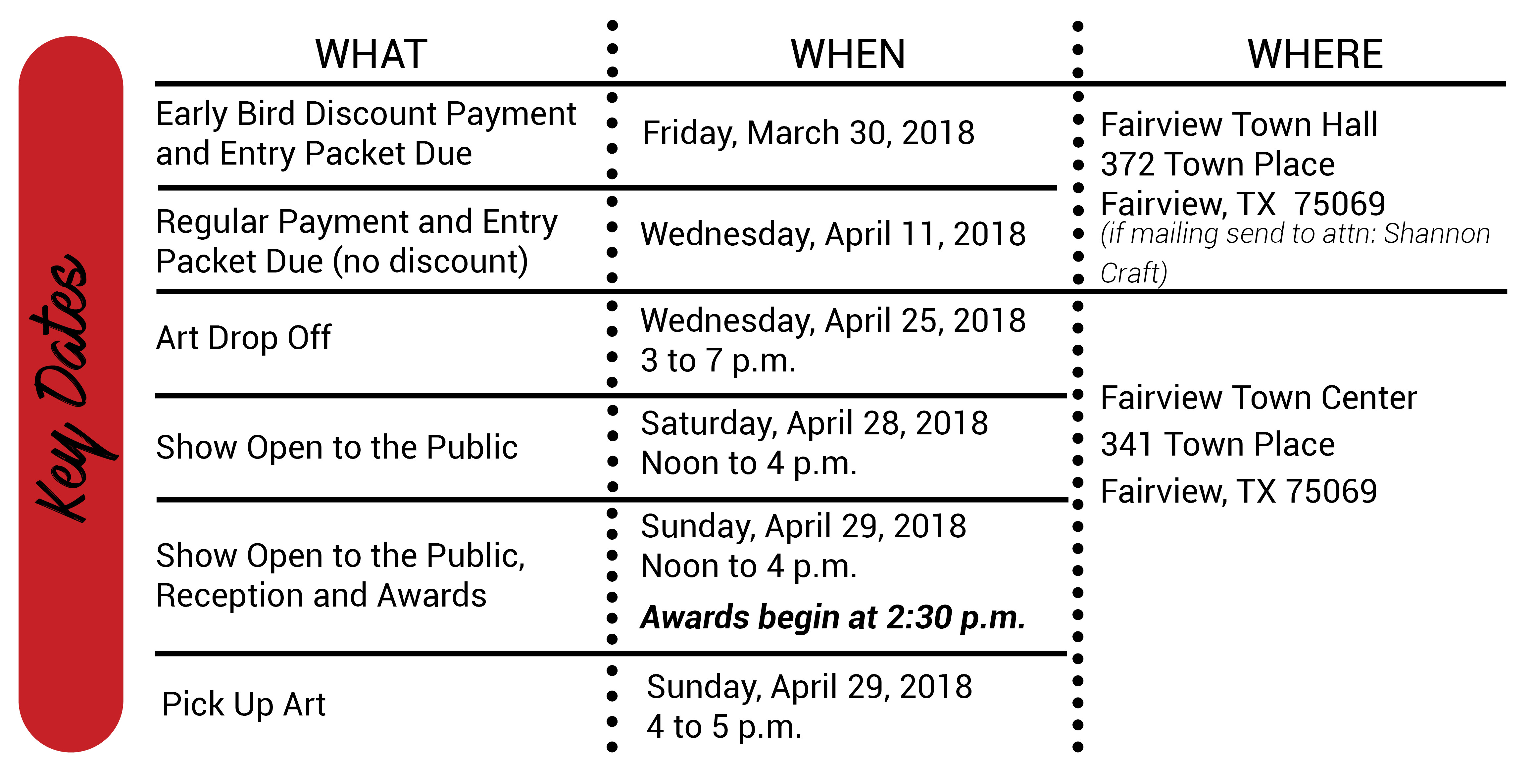 Download the latest version of the

Late registrants should email SCraft@FairviewTexas.org before submitting their forms and paperwork. Participants are solely responsible for the timely arrival of their paperwork. Entries submitted during the late entry period will require an additional fee of $20 per artist.