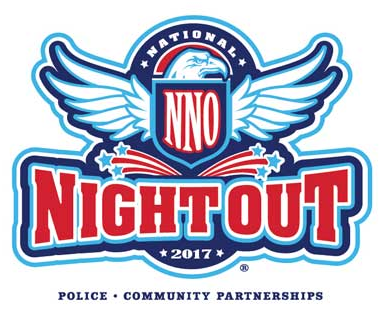 Tuesday, October 3 from 7-9 p.m. is National Night Out, during which residents in neighborhoods across the nation are asked to turn on their porch lights, lock their doors and spend the evening outside with their neighbors and police officers. Events such as cookouts, block parties and neighborhood walks will all occur simultaneously throughout the Town. Talk to your crime watch captain or Homeowners Association to find out about events in your neighborhood.

For more information about National Night Out, please contact Sergeant Troy Neasbitt at tneasbitt@fairviewtexas.org or 972 886-4211, extension 5029.

Additionally, the regular October Town Council meeting has been moved to Wednesday, October 4, 2017, so as not to conflict with National Night Out.