Macker 3-on-3 Basketball Tournament
Here's your chance to be a part of the only national 3-on-3 basketball tournament in North Texas!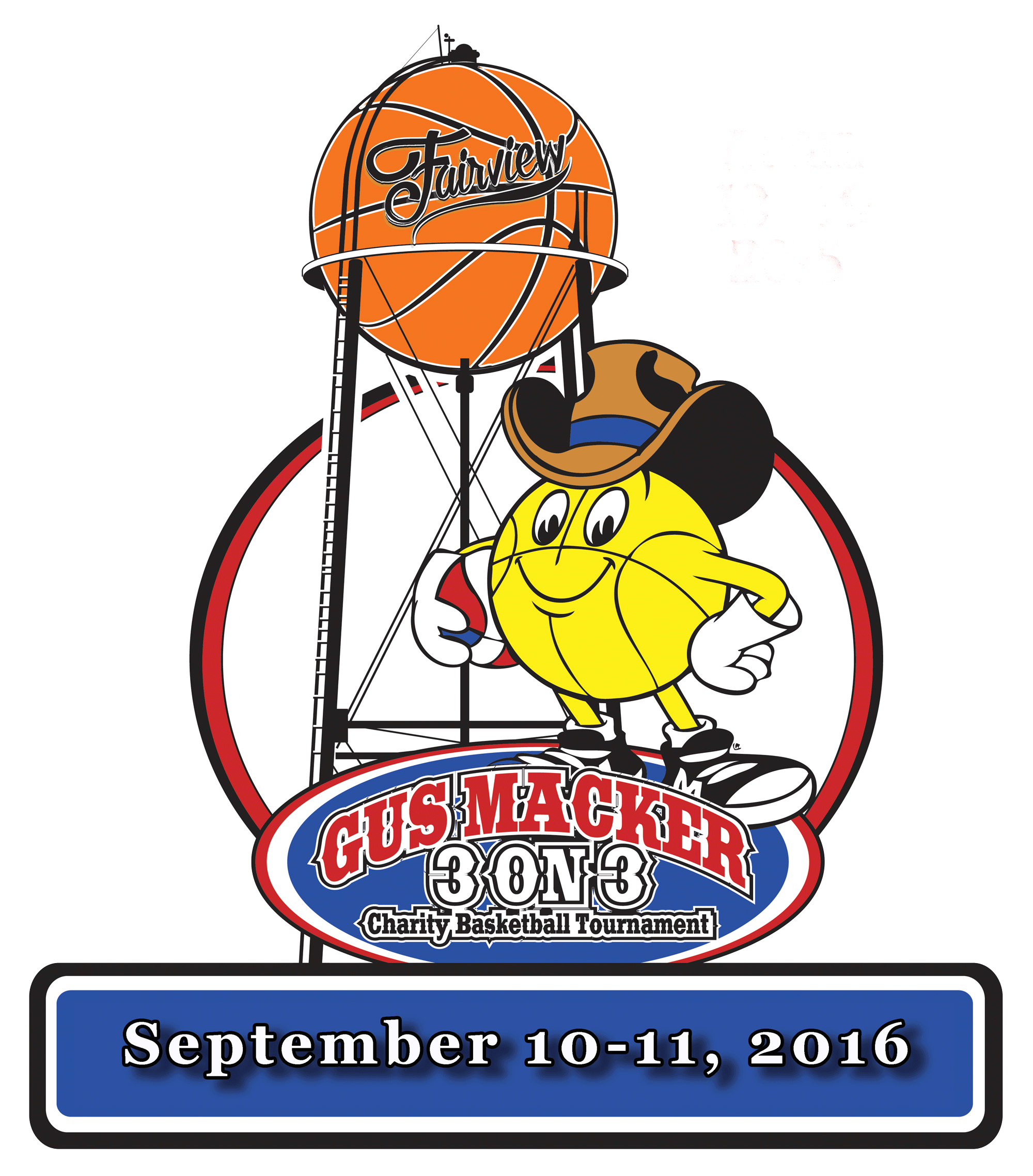 THE TOURNAMENT
The 2016 Gus Macker 3-on-3 Basketball Tournament will be held on September 10 and 11 at the Village at Fairview shopping center; located at US 75 and Stacy Road.
The Town is partnering with the Gus Macker 3 on 3 Basketball Tournament program to run the tournament. The program began in 1974 as a backyard neighborhood tournament. It continues today as one of the finest family oriented outdoor playground style national basketball tournaments.
ANYONE CAN PLAY
You don't have to be an NBA star, a rec league legend or a middle school phenom to be a part of the Macker experience. The Macker Tournament is designed so that anyone can play: male or female, young and old, short and tall, the most experienced or no experience at all. This maintains the purity and integrity of the driveway game.
Since 1987, the Macker tour has expanded, holding a total of 972 tournaments with over 2.2 million players – male and female from 7 years old to 50+ and more than 23 million spectators.
Teams receive at least three scheduled games each tournament. The Macker is a double elimination tournament with a consolation bracket: the "Toilet Bowl" for teams losing their first two games. A GusBuster maintains law and order on each court and calls all fouls and violations in the Junior Divisions.
TEAM BRACKETING
All teams are placed into male and female divisions according to pre-established age categories.
The Junior Division will be broken into the following categories for both girls and boys: 10 & under, 11-12, 13-14, 15-16 and 17-18.
The adult Division (ages 19-29) are computer-matched into divisions according to average age, height and playing experience of all four players. Most divisions will have between 16-20 teams.
Over 30 teams will be placed into pre-established age brackets: 30-34, 35-39 and 40 & over.
REGISTRATION
Register your 4 member team of men, women or youth (ages 7 and up). Make it fun for groups and form your basketball teams from your neighborhood, group of friends, recreational sports team, workplace or church.
You can register your team online, the registration fee is $120 per team ($30 per player). Or, you can download the application and mail it in with your fee.
The mail-in registration deadline for the tournament is August 19, 2016. The online registration deadline is August 22, 2016.
ADDITIONAL INFORMATION
The tournament benefits Special Olympics of Texas and it promises a fun, family friendly atmosphere. In fact, there will be one court dedicated to Special Olympics of Texas Unified Teams.
New this year! Food trucks will be on site serving a variety of food. Players, families and friends can also enjoy the more than a million square feet of shopping, dining and entertainment available in the area when not playing.
VOLUNTEER
Registered officials will be used on the courts to enhance the competition and Fairview residents, as well as representatives from Special Olympics of Texas and other groups will serve as the all-important volunteers. For information about volunteering please contact Shannon Craft at scraft@fairviewtexas.org.
QUESTIONS?
For general questions contact Shannon Craft via email at scraft@fairviewtexas.org or 972-886-4227 FREE.
Remember to like "Fairview Gus Macker" on Facebook and follow us on Twitter @FairviewMacker.