The Town of Fairview is dedicated to developing a town with open spaces and beautiful park land. Check out the Parks aerial map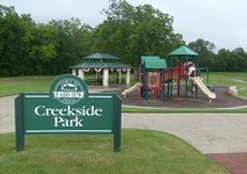 Creekside Park: Parkwood Drive, Oakwood Subdivision
1040 Parkdale Dr.
In spring 2005 the Town of Fairview opened its first ever municipally-owned park. Creekside Park is located on Parkdale Drive in the Oakwood subdivision. Creekside includes a large picnic pavilion, a playground area, an open play area, and 500 feet of paved trail.
---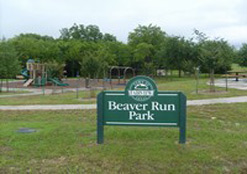 Beaver Run: Elisabeth Way, Thompson Springs Subdivision
110 Elisabeth Way
A second neighborhood park, Beaver Run, opened at the end of October 2006. Beaver Run is located on Elisabeth Way in the Thompson Springs subdivision, in southeastern Fairview. It includes a playground area, a basketball court, a large picnic pavilion, horse shoe pits, a 1/2 mile paved trail, and several hundred feed of nature trail. Also featured are a large deck overlooking the beaver pond and kiosk signs that tell the story of Fairview.
---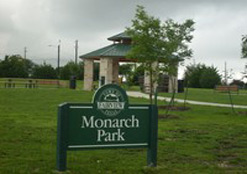 Monarch Park: Summerhill Farms Subdivision
610 Cambridge Dr.
Monarch Park, in the Summerhill Farms subdivision, is being built in multiple phases, with the first phase finished in spring 2007. Monarch Park includes a human sundial built with the help of students from Lovejoy Elementary School, a playground area, and a picnic pavilion. Phase two, which added new features to the playground, opened in 2008.
---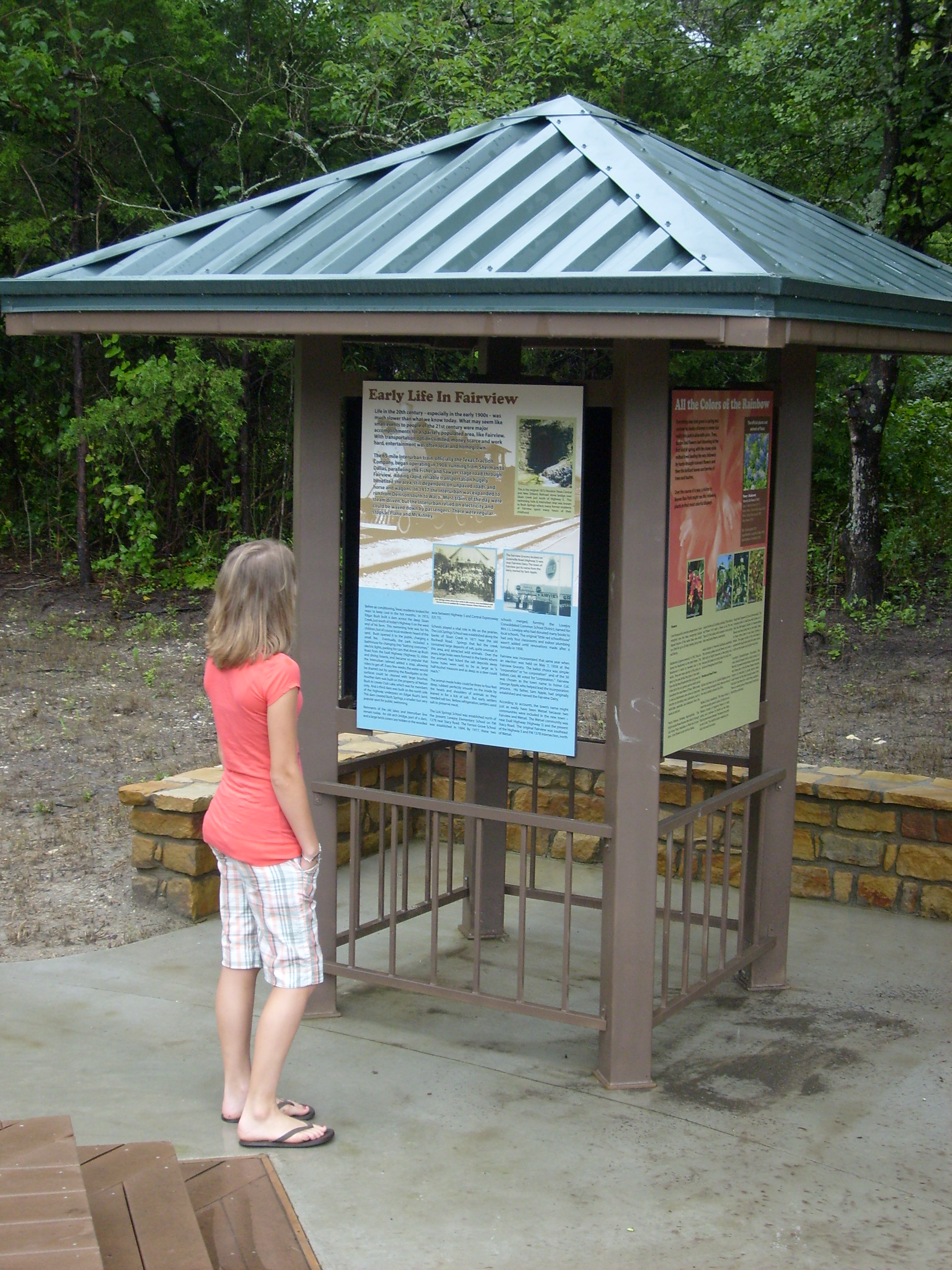 The Picnic Pavilions (reserve a pavilion form)
There are picnic pavilions at Creekside Park, Beaver Run Park, and Monarch Park. Fairview citizens may reserve a pavilion by completing the following form and submitting it to the town for review and approval.
---

Trails, Golf Course, and Heard Museum
Other recreational sites in and near Fairview include an award winning golf course at Heritage Ranch, The Heard Science and Nature Museum, and a community-built playground at Lovejoy Elementary School. The LISD also has a new middle school on FM 1378 and a new elementary school on the corner of Stoddard and Hart Roads, both of which include recreational facilities.
---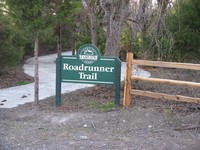 Roadrunner Trail
Opened in late 2008, this trail winds from Meandering Way to Cypress Park, a two acre parcel of land in the southeast portion of the Cypress Crossing subdivision.The railing and other improvements on Roadrunner Trail were completed as part of Kasey Widhalm's Eagle Scout project. Local LDS youth also contributed many hours of their time to clearing the site.
---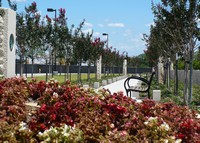 Veterans Park
372 Town PL.
Located adjacent to Fairview Town Hall, the park honors the men and women who have served our country in the military.This park has six monuments that are dedicated to the Army, Navy, Air Force, Marines, Coast Gaurd, and Merchant Marines. Also in the park are stones that have been purchased by individuals or groups to honor someone who has served in the armed forces.Stones with a gold star indicate that the person honored was killed in combat.