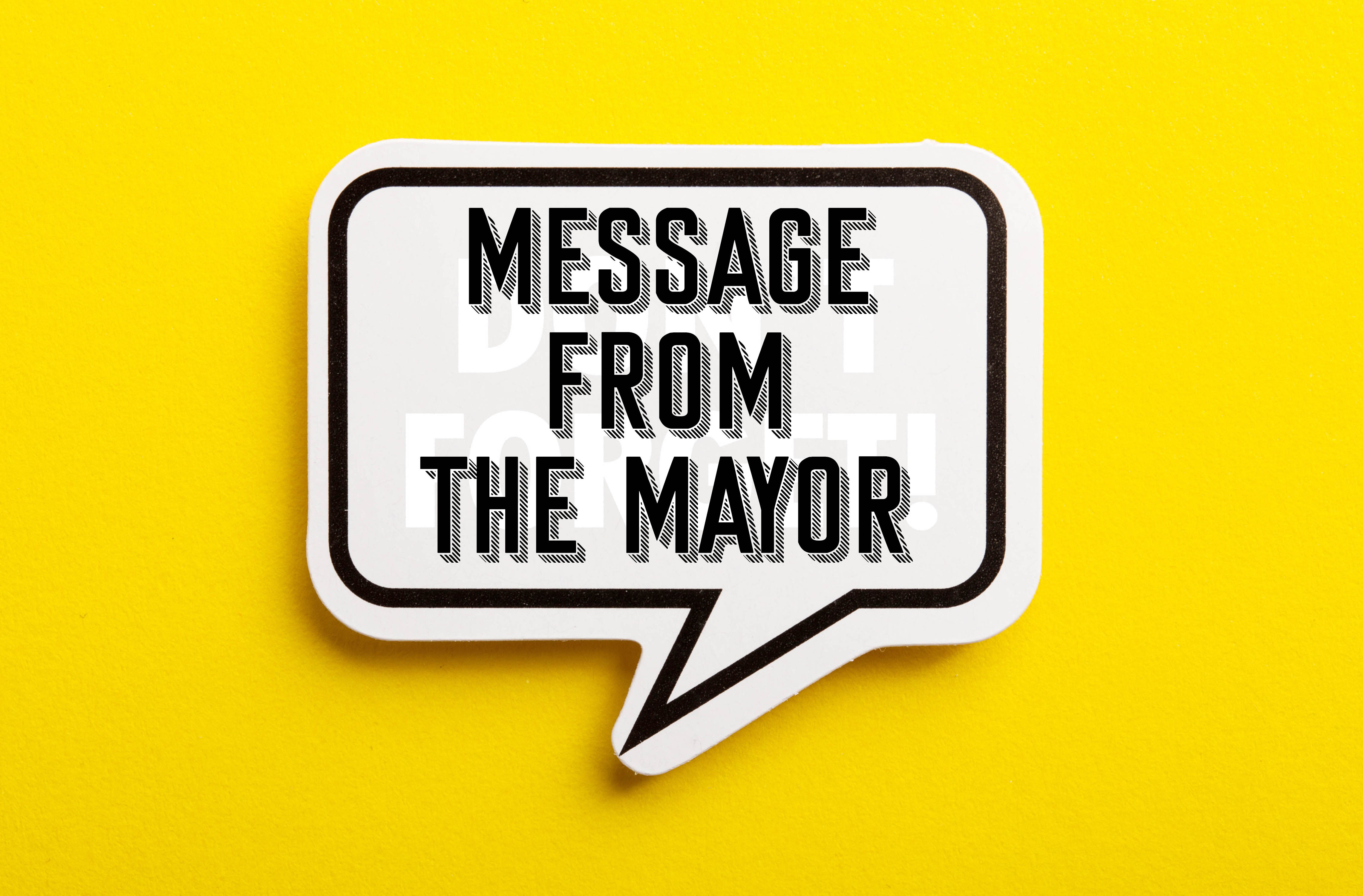 We are all going through unprecedented times with the COVID pandemic and the human toll on the safety of our families and the impact to our economy is something none of us have experienced in our lifetimes. I know that there is an incredible amount of information out there related to this disease, how it is spread, how it is going to be contained, how and when the economy will get back to some sense of normalcy. Hopefully there will be a return to normal over the next few months as we work through how that happens.
The Town is currently under a State order, a Collin County order and the Town's own Emergency Declaration. There are some differences in these orders but while this pandemic is ongoing the messages are universal - We must exercise individual and collective responsibility and stay home when possible. We must follow the guidelines of the CDC and practice social distancing and limiting the gathering of groups.
We have had to make a number of changes in the business of the Town to respond to the impact of this disease. We are not charging late fees or terminating Town utility services until this disaster is over. We will work out payment plans with residents who may need time due to job loss or other impacts. We are working with our hotels to delay their HOT taxes until they can get their business back.
We have had to make changes in operations to ensure that basic services can continue during this event. Town buildings and playgrounds have been closed to the public to maintain social distancing and reduce exposure to residents and to employees. Plans have been developed to ensure that Town services can continue during the pandemic. We stopped recycling and bulk pick up so that the trash provider could focus their staff and equipment on residential trash pick-up which increased by an estimated 30% due to many residents remaining at home during the event. This shift allowed Republic to continue basic services at current rates. The good news is that on Monday, April 27th Republic will resume normal service.
All non-essential businesses in Town have been closed in accordance with the Governor's Order. There is ongoing discussion with the County, area mayors, and area business leaders as to when it will be safe to lift the restrictions in the region. The Town's Emergency Declaration can be rescinded once the disaster is deemed to be over.
One of the bright sides to this pandemic is the willingness of people to help others. There have been some extraordinary acts of kindness and compassion from residents during this time of loss and need. Public support for the Allen Community Outreach, who supports residents in need in Allen, Fairview and other Collin County communities has been tremendous. I encourage everyone to keep up that support. We have had residents reach out and support our local restaurants and our first responders, including fire, police and public works personnel, by providing meals that are purchased locally from our restaurants. We have also had an amazing effort by residents in Heritage Ranch to provide washable masks to all of the Town's employees, who continue to work and provide services to residents during this time.
Continue to take precautionary measures that will help keep you and our community safe as we get through this pandemic: practice social distancing, consider wearing masks in public, wash your hands, avoid touching your face and stay home if possible and if you are feeling sick.