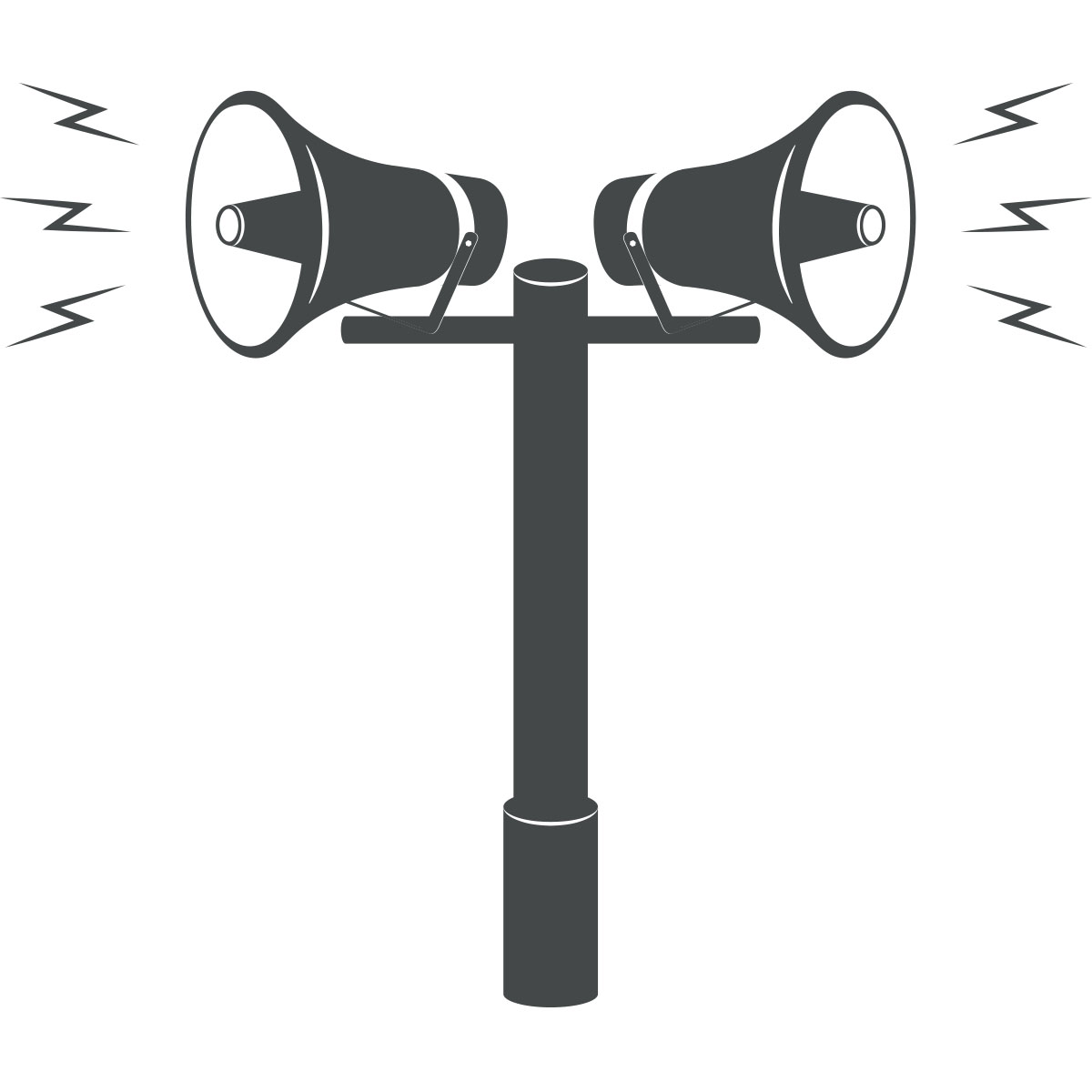 The Fairview outdoor warning system consists of pole-mounted sirens that are used to alert people who are outside of a building of a pending severe event.
The storm warning siren system is designed to warn people outside, not inside, to seek shelter.
These systems are activated by the local public safety authorities based on specific criteria.
The Fairview system is activated by the Allen Public Safety (APS) dispatchers, as a courtesy to the Town of Fairview since 2009. The Fairview and Allen systems are provided by the same manufacturer, so it is very easy for APS to activate our system as they are activating theirs.
Our system can be used for a variety of warning purposes (ex: shelter in place for a hazardous material spill, assist in the search for a lost person, etc.) as it is essentially a very powerful public address system.
The Fairview system will be activated when:
Wind speeds are greater than 70 mph.

There is a threat of large damaging hail.

During severe thunderstorm warnings where local storm spotters have witnessed lowering/rotating clouds in the immediate area.

There is a tornado warning for the immediate area with or without local storm spotter visual confirmation of lowering/rotating clouds.

The Fairview Fire Rescue or Police Chief requests activation.

Monthly Siren Testing
Audible siren tests are performed at noon on the first Wednesday of each month. Tests will not be performed during severe weather events. If Fairview or Allen is experiencing severe weather on a regularly scheduled date for siren testing, please assume the siren is weather-related and seek shelter immediately. Fairview Fire Rescue maintains the outdoor warning system located in Fairview.