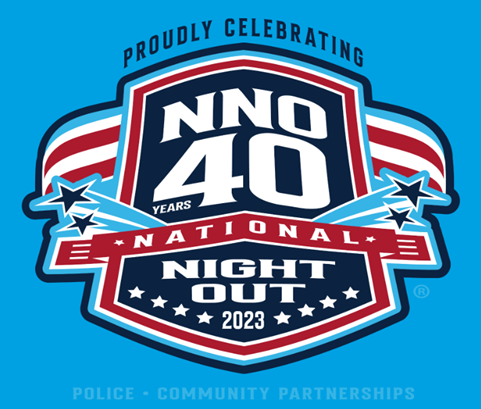 National Night Out is an annual community-building campaign that promotes police-community partnerships and neighborhood camaraderie to make our neighborhoods safer, more caring places to live. National Night Out enhances the relationship between neighbors and law enforcement while bringing back a true sense of community. This event brings police officers and the members of the community together in a fun setting and gives them the opportunity to get to know the officers in a positive light and ask questions. The state of Texas and select areas celebrate the first Tuesday in October.
To participate in this year's National Night Out, Oct. 3, or if you have any questions, please contact Officer Fritzler at vfritzler@fairviewtexas.org or Officer Ramirez at eramirez@fairviewtexas.org. Please fill free to share any photos taken after and from this year's event.
Thanks for making Fairview a safer community!